Students in grades 4th - 6th will take the Math NYS Assessment on Thursday, May 6th
Attention parents of students in grades 4th-6th, this Thursday, April 22nd your student will take the ELA NYS Assessment. If you have questions please call the main office.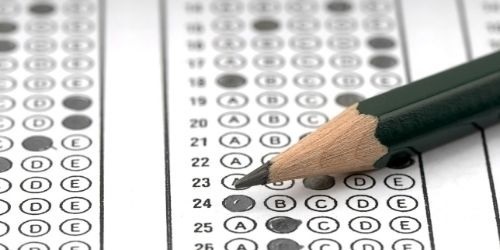 Dear Parents, Friday, June 18th and Monday, June 21st there will be no school due to excess snow days not used for the 2020-21 school year. We are letting you know ahead of time so you can plan accordingly. Thank you!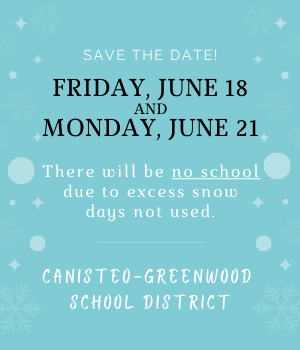 Today is the last day!!!! Order your CG Elementary Yearbook now! Yearbooks can be purchased with cash, checks or online via credit card. Cash or checks can be sent to the CG Elementary Main Office in an envelope clearly marked with your students name. Due to Covid-19, online credit card orders are strongly encouraged. To order your yearbook visit:
www.inter-state.com/yearbook
. Call the ES main office to obtain the order code. Full color yearbooks cost $14. Get yours today!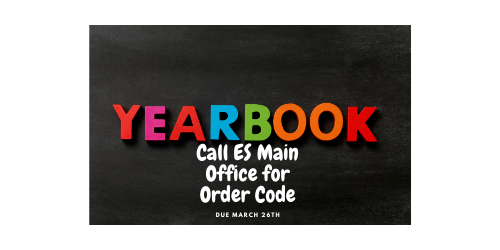 Reminder- Thursday, April 1st is early release day. Students in the Elementary School will be dismissed starting at 11am and students in the High School will be dismissed starting at 11:25am. Parents please plan accordingly.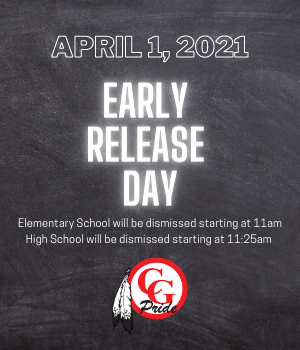 Sunday March 14th is Daylight savings time. Remember to turn your clocks ahead.
March 31 and April 1st will be Kindergarten Screening for 21-22 school year. Your student must be 5 years old on or before December 1, 2021. Starting March 16th, please call the Elementary Main Office at 607-698-4225 ext 1400 to book your screening appointment. No need to call for current Pre K students enrolled in Canisteo Greenwood.
Come to school Wednesday, March 3rd with a smile for Spring Picture Day! To order online visit Inter-State.com/Order. Call the Elementary main office for order code. Pay online with an electronic check, debit card, credit card or PayPal. Not all students will be photographed, just those wanting to order spring pictures.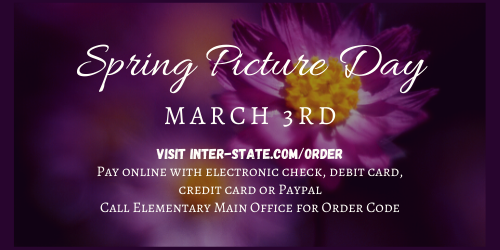 Don't forget Winter Break is next week, February 15 - 19th - no school. Stay warm and healthy!
Reminder - Monday, February 1st there is no school for students due to our Conference Day.
Yesterday morning we had an error in our attendance system notifying you that your student was absent yesterday. The district immediately sent out an all call to notify parents of this error and have recently learned that the all call did not reach all of our families. We apologize for any inconvenience that this has caused and please know that we are working to remedy this as soon as possible.
Reminder that Monday, January 18th is Martin Luther King day and there will be no school that day.
There are 3 Verizon hotspot locations where you can drive up for Wi-Fi service for our virtual learners. Methodist Church-South Canisteo WLEA Greenwood School
Thanksgiving dinner with turkey, gravy and all the trimmings will be served for lunch tomorrow, November 17th.

Elementary Picture Retake Day is tomorrow, November 17th. Visit inter-state.com/order. Call Elementary main office for order code.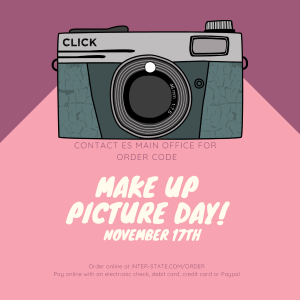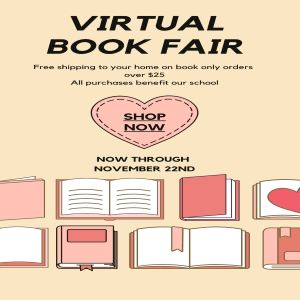 Students are celebrating 50th day of school with Root beer floats on November 18th! Donations needed: Pre K-Straws/Kindergarten-Napkins/1st & 2nd-cups/3rd through 6th-2 liter of root beer soda. Donations needed by November 17th. Students are encouraged to dress up in their 50's era clothing.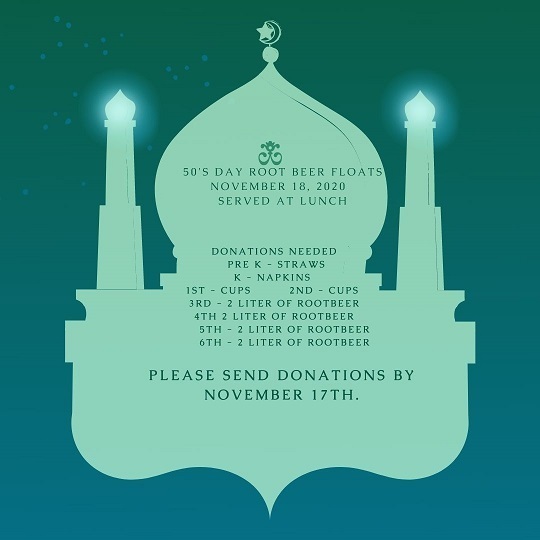 November 17th is Elementary School Picture Retake Day! Visit Inter-state.com/order to purchase your photos, call the ES main office for the online order code. Inter-State studio will accept electronic check, credit card, debit card and PayPal for payment.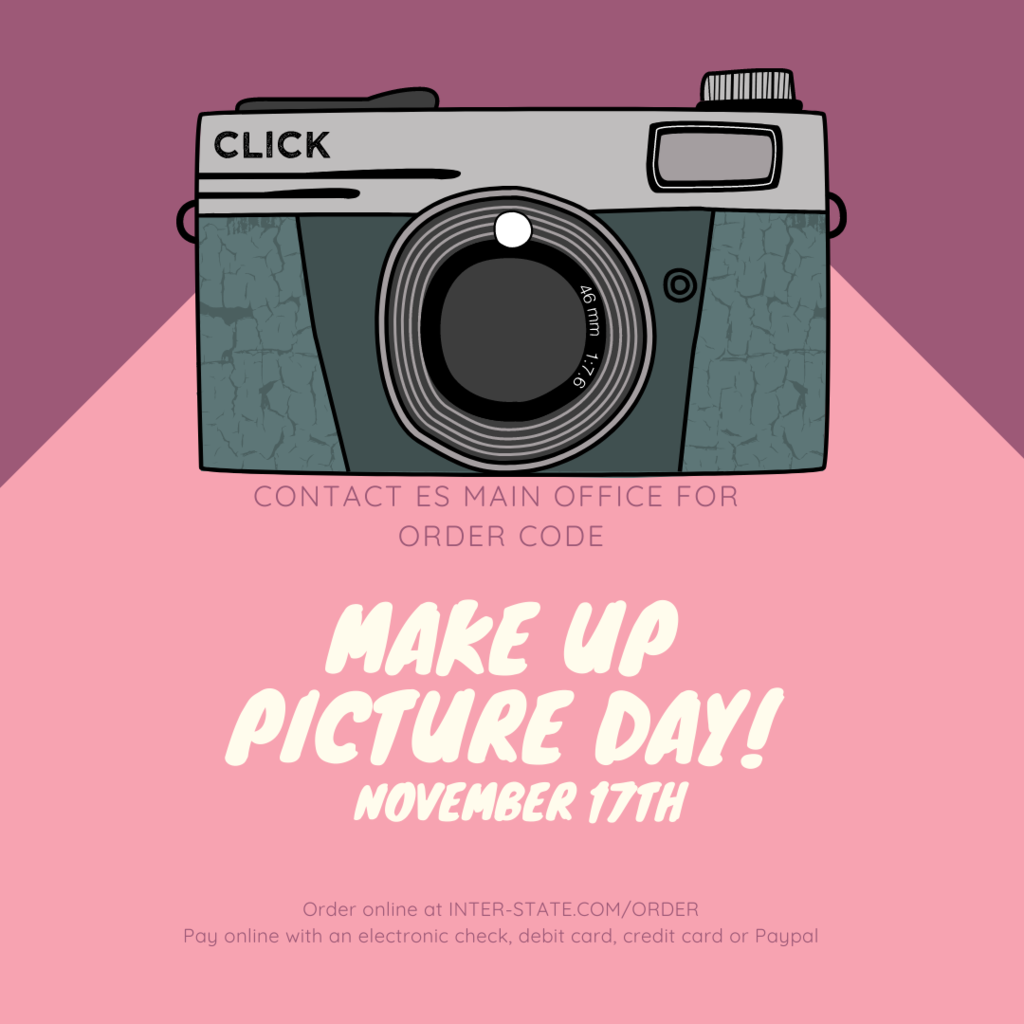 Our annual Halloween parade will be cancelled this year due to COVID, the Elementary students are encouraged to wear their Halloween costumes to school on Thursday, October 29th. Unfortunately visitors will not be permitted into the building to assist with any of the Halloween activities that individual classrooms have planned. Stay tuned, your students teacher will communicate individual classroom party plans with you.
Dear Parents of CG Students, You may have recently received a Pandemic Electronic Benefit Transfer (P-EBT) 2020 Card in the mail. The child whose name is on the P-EBT Card is automatically eligible for and receiving up to $420 in benefits because they were eligible for free lunches at school. The benefits are to be used to buy food to make up for free meals that they would have received at school, had schools not closed this past spring due to the pandemic. Please read carefully and follow the included instructions to activate your card. Do not throw away the card. Keep it for any future benefits your child may receive. For more information, visit our CG website under COVID-19 updates.