The National Weather Service is issuing a wind chill advisory for tomorrow morning. Due to the temperatures not reaching the threshold for a delay or closure, our buses will be directed to wait a little bit at stops so that the bus students do not need to wait outside. The drivers will also stop and ask any walker that they see in the village if they would like a ride the rest of the way. Please dress accordingly.
Good afternoon, I know many of you are probably wondering what is going on this week with CG Covid numbers. Here is what we have as of now: - 38 cases have been reported to the county: 9 from the break itself and 29 cases this week. - 19 staff, 11 high school students and 8 elementary students. Going into the break and with the new Omicron variant (highly contagious but milder symptoms) we knew that we would be facing many positive cases. Historically coming off a break, the positives are from contacts outside of the school setting and this break was no different. I know some are probably thinking (as we did coming off the Thanksgiving Break), "what is our breaking point for going remote"? Our conversations continue to be the following: 1. If school transmission remains as it has (extremely low) and it is safe to be here as deemed by the county, we remain open. 2. If staffing becomes an issue and we do not have the number of subs required to fill all the vacancies, we fall back to the original plan of filtering all the substitutes to the elementary building to keep it open and the high school goes remote. High school students would follow their bell schedule. All after school activities would remain active (sports, clubs, etc.) - The logic behind this is that it is more difficult for elementary parents to find childcare for their children and virtual learning is tougher for our younger students. - High school students can handle the bell schedule and the technology required to go remote for any period of time. Also, most HS students do not need childcare. Once we had enough staff for both buildings, the high school would immediately re-open. 3. We do not have enough bus drivers to complete our routes. If provided enough lead time, we may ask that the parents self-transport or work out an alternative plan and keep our buildings open, but this is strictly situational and will be a game-time decision. I wanted you to know our thoughts of what could potentially happen if we were forced to go remote for a period of time. My hope is that as staff members currently in quarantine begin to come back that we have enough staff and substitutes to keep our district operational. Thank you for your continued support during these times. Yours in service, Tom
The Canisteo-Greenwood Central School District will be distributing the state-supplied at home tests to their families Tuesday, January 4th from 4pm-6pm and Wednesday, January 5th from 3:30pm-4:30pm at the Elementary School back parking lot. Upon arrival, families will be directed to enter the Visitor Parking Lot and cones will assist you in making your way through the back parking lot to a designated distribution site. You will be snaking your way through the parking lots to plan for a potential extensive line of cars. Staff will be in the tent asking for the names of the students in your household that you are there to pick up the tests for. Please know that we only received enough tests for each of our students PreK-12. You will receive 1 box of tests/students in the home. For example, if you have 2 school-aged students in your home, you will receive 2 boxes, if you have 5 students in your home you will receive 5 boxes, etc. Each box contains 2 "at-home" tests to use at your discretion. Families are not required to pick up or use these tests. This is strictly voluntary. Once you have received the tests, you can use them to test your student any time that you feel necessary. If your student(s) tests positive, you are directed to report the positive to the Steuben County Health Department at
www.steubencony.org
or
www.steubencony.org/publichealth
. The county is asking that you upload a picture of the positive test to them on the website. Please write legibly the name of the positive and the date directly on the card that indicates the result. We also ask that you email the school at
cgcovid@cgcsd.org
of the positive result. By doing so, we may be able to assist you in your communication with the county if you should have any issues. If your child tests negative, there is no action you need to take. Directions on how to administer the test will be in the box. Please make sure to read the instructions carefully prior to testing. We are hoping that the directions will be clear enough. If you have any questions about the testing procedure, please contact the company directly. Just a reminder that the district still can test symptomatic individuals during the school day.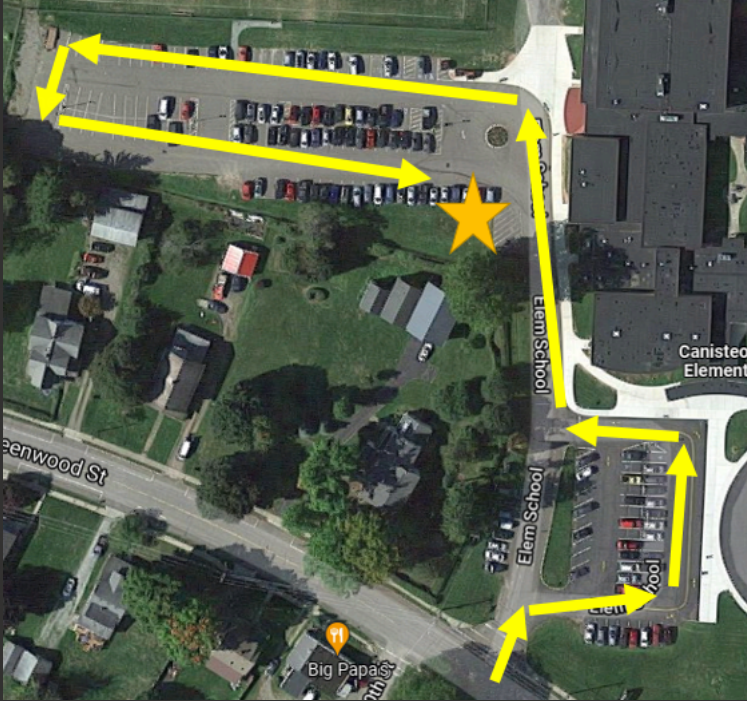 As we are coming off of our break and continue to see a rise in cases, we ask that if your child has any covid symptoms that you please keep them at home until they can be tested. Our last break (Thanksgiving) yielded some of our highest case numbers and this one is projected to possibly do the same. We will be receiving our shipment of test kits tomorrow which will assist us this week with symptomatic individuals and also allow families to test at home if they choose.
Dear Families: This week, Governor Kathy Hochul identified a statewide goal of having as many students as possible tested for COVID as school resumes January 3. To accomplish this, the state will be providing enough testing kits to test every single student. The testing kits will be shipped to our BOCES to where they will then be distributed to each school district for distribution to all families. The Governor is asking that these tests be supplied as soon as possible to families, our intent is to provide these to you during the week of January 3rd, the exact date will depend ultimately on when our shipment is received from the State. To be clear, there is no requirement that families test their children with these test kits, but the State is encouraging families to do so. To ensure that these test kits are delivered to all student's families that would like one, we will be developing a plan and will announce it next week when we get our delivery of tests. We anticipate other updates and changes related to the on-going management of school operations due to the pandemic, once these are provided, we will send another update. Thank you for your continued support through these ever-changing regulations and in ensuring that we create the safest school environment for all students to learn. Yours in service, Tom Crook Superintendent
Good afternoon. I wanted to send out an update on the recent covid cases at CG. Although we have seen a number of cases since our last correspondence, many of our cases are still a result of a positive household member. You may have seen in the county's report of CG having cases but I report all cases to the county whether the individual was in school or in quarantine, hence that is why you are seeing our name in their report. Outside transmission still continues to be prevalent and we are constantly assessing the risk of transmission in school. Here are our numbers to date: Cases: 160 (79 last school year) Quarantines from Close Contacts at School: 314 (606 last school year) Yours in service, Tom
Good afternoon. Over the past 2 days, CG has reported 9 new student cases to the county (4 HS and 5 Elem). 7 of the 9 cases were due to contact with a positive household member. The 19 close contacts for quarantine have been contacted. We did see a decline in cases since Monday's numbers and we will continue to monitor our cases closely. Yours in service, Tom
As home athletic contests begin this week, just a friendly reminder that all spectators are required to properly wear masks while inside the building. Concession stand will be open, but we ask that all food is consumed safely in the hallway. No food will be allowed in the gymnasium at this time. We are excited to have everyone back to support our athletes.
Good afternoon. Today CG reported 5 student cases to the county. All 5 cases were due to exposure to a positive household member. All contact tracing has been completed and the families have been notified.
Good afternoon. As our cases continue to rise coming off of the Thanksgiving break, I feel it is important to report our numbers daily so our community knows what is happening in real time. If our numbers begin to decline, I will go back to my once-a-week reporting. Please remember that you can see our cases as they are reported on the link from our website that goes directly to the state covid report card. Today, we reported 7 new cases (1 elementary teacher, 5 elementary students, and 1 HS student). The contact tracing has been completed and all affected families for quarantine have been notified. Luckily, the test-to-stay option is keeping many of our asymptomatic students in school and not missing important instruction. Just a reminder, the test-to-stay option is for school ONLY. The student is not allowed to participate in any after school activities, including sports. Yours in service, Tom
Good afternoon. Unfortunately, since last Wednesday the district has reported 21 covid cases (4 employees, 10 high school students, and 7 elementary students). Many of the cases were reported over the break, with 10 of them due to a positive household member. Contact tracing is ongoing for many of the cases and once we have identified the close school contacts, we will be reaching out to those families. This is a staggering number and we will be keeping a close eye on our cases coming off a holiday break. Your in service, Tom
Good afternoon. Here is this week's covid update: we have reported 9 cases to the county (4 HS students, 3 elementary students and 2 HS faculty members). Through our contact tracing, we identified 4 individuals for close contact that would be required to quarantine. All eligible student contacts have chosen the "test-to-stay" option. Out of the 9 cases, 6 were in contact with a positive household member. As you can see, our case numbers have started to climb but our quarantine numbers remain low due to our mitigation strategies (masking, distancing, and vaccinations). Yours in service, Tom
Just a reminder -Thursday, November 18th is early dismissal day for parent/teacher conferences. Elementary students will start dismissal at 11am followed by the High School at 11:30am. Bus student will leave at 11:35am. Thank you!
Good afternoon. As families are signing up for Operoo, one of our first uses of the program is sending out our "Digital Equity Survey". This is a requirement of the NYS Department of Education for all districts in the state. The information gathered will assist in decisions regarding access to the internet in areas such as ours in rural areas. The more information that we can provide, the better chances we have of receiving funding to provide quality internet access to areas that may not have it. Please take a few minutes to answer the short survey. We thank you in advance for your participation. Yours in service, Tom
COVID Update: This week we have had 8 positive covid cases. The 8 cases yielded 7 close contacts with most participating in the new "Test-to-Stay" option. Of the 8 cases, 7 of them were a result of a positive household member and 6 were already in quarantine when they tested positive. This seems to be the trend for our most recent cases. We are very excited about the Test-to-Stay option that is keeping many of our students in school. We know that the best place for our students to be is here for their first instruction. Thank you for your continued support. Yours in service, Tom
Good afternoon, since our last report on October 22, the district has reported 1 positive HS teacher and 5 students (3 Elem and 2 HS). The 6 positives have yielded 7 quarantines. We wish all a speedy and healthy recovery. Due to the new "Test to Stay" protocol, the quarantined individuals can now choose to be tested daily to attend school.
This morning, the Steuben County Department of Health announced that schools can now choose the "Test to Stay" protocol for its quarantined students and staff. This options allows school-identified close contacts to test daily in a 7-day window to attend school if they are asymptomatic and receive a negative test result daily. This option will be available to any non-vaccinated student or staff member that, through our contact investigation, we deem a close contact. Historically, we have seen that individuals that have been placed on the list from the school have not tested positive while in quarantine. We feel this is due to the covid mitigation strategies that schools are asked to abide by. Here are some details: - The district will still conduct our contact tracing and identify close contacts. (as normal) - The county will receive our list and quarantine those individuals for the required 10 days. (as normal) - The close contact can then choose the "Test to Stay" option to attend school. The individual will test every school day during a 7-day window. If the individual is asymptomatic and tests negative, he/she can stay in school for that day. (new) - On the 8th day, testing will no longer be required and the individual can attend school if they remain asymptomatic. (new) - The "Test to Stay" option is for ACADEMICS ONLY. It does not apply to any after-school activities, including sports. (new) - The individual is still considered in quarantine after leaving school and is required to quarantine in the evenings and weekends for the 10-day quarantine period. (as per normal quarantine dates except now can attend school only). - The "Test to Stay" option will not apply to any student or staff member that has a positive household member. Data has shown that the transmission of covid is much higher in the home than at school. When we complete our contact tracing, the principal or staff member will reach out to the student's family to discuss the "Test to Stay" option with the parent or guardian. This is great news for our students who will no longer have to miss in-person instruction after being deemed a close contact to a school case! If you have any questions, please feel free to contact me. Yours in service, Tom
Today's recording of the Halloween parade is posted on the district's Facebook page. We will be placing it on our website Monday. Have a great weekend.