Good afternoon. We wanted to let our families know that we are beginning to see a consistent rise of covid cases here at school. We want to stress the importance of keeping your child home if they are displaying any symptoms, even if you think it is allergies. We have plenty of home tests available if you would like to test your child if they are displaying symptoms, or our nurses can test. After many years of dealing with covid, we know the strategies used to curb exposure and transmission: masks, distancing, isolation, testing, vaccinations, etc. Please choose which strategy is best for your child as we deal with this recent surge in cases.
Looking for something to do tonight? Come out for the first Canisteo-Greenwood Girls Flag football game as the team takes on Edison High School at home. Let's show our support!!
It has been brought to our attention by the State Police that there has been an accident on Route 36 somewhere between Bush Hill and Gravel Run. They are unsure if the road will be clear by dismissal time and this would impact Bus 59. To our families of Bus 59, please expect a delay in the time that your child will be dropped off this afternoon.
Reminder-This Friday April 8th is Early Release Day. Elementary students will start dismissing at 11am, High School will dismiss at 11:30am. Classes will resume after Spring Break on Monday, April 18th. Thank you!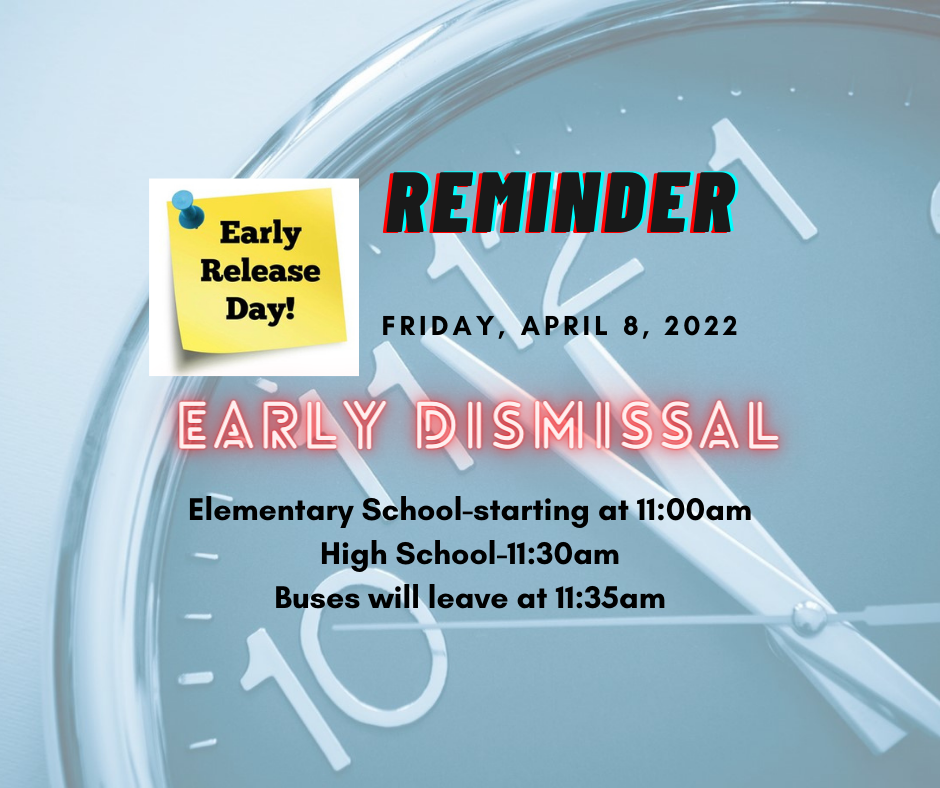 Elementary parents/guardians! It is the time of year when we collect data from our families about our Leader in Me journey. Please use the link below to complete the survey. Once completed, you can let your child's teacher know and you will be entered to win a gift certificate to Annie's! We will pick 3 winners! We truly value your feedback and use it for future planning. If you have multiple children in the elementary building, please only take the survey once.
https://www.leaderinme.com/s/canisteo-greenwood-elem-ny/families
We will pick winners April 8, 2022. Thank you so much!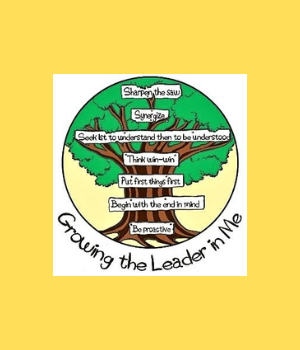 We are contacting you to let you know our nurses will be performing vision and hearing screenings on the following students who do not have a vision or hearing screening noted on their health form. Grades PreK, K, 1, 3, 5, 7, 11, and newly enrolled students. Please call your school nurse if you have any questions. Thank you.
High School Parents- If your child is signed up for a spring sport you must log into Operoo to update the required Athletic documents for your child to participate this spring. This needs to be completed by Monday, March 14th before practice starts. Thank you.
https://www.operoo.com/
Due to the power failure, all after-school activities are canceled.
Elementary Parents- Don't forget tomorrow March 9th is Spring Picture Day. All students should preorder or bring a check into the Main office tomorrow morning. Order online at
www.inter-state.com
. The order code should be on SeeSaw.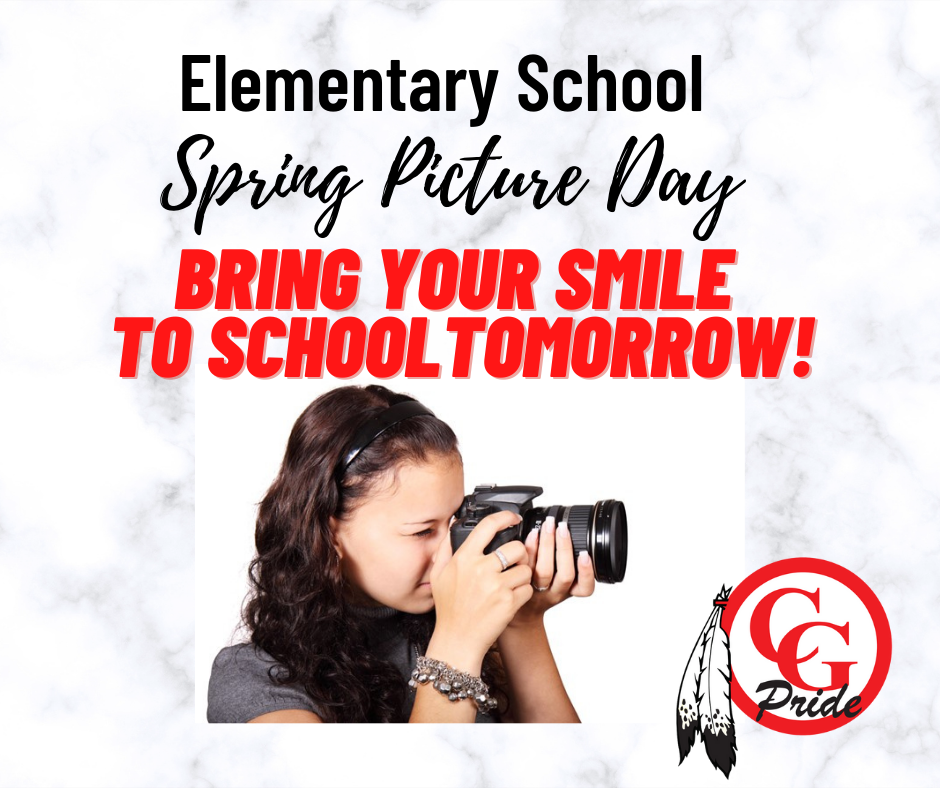 Good afternoon, Late yesterday, we received updated guidance for schools from the New York State Department of Health. With the mask mandate being lifted, we were interested to see what was going to happen with the other regulations (distancing, testing, etc.). After combing through the 14 pages, here are the main takeaways from the guidance: As we all know, the state requirement for universal masking was lifted. This includes buses. CG has concluded that masks will be optional moving forward. The school will continue to have masks available. For individuals who test positive with covid and are looking to return to school after the required 5 days of isolation, he/she MUST wear a well-fitted mask for days 6 – 10 in school and other school-sponsored activities (clubs, athletics, etc.). Individuals who are displaying covid-related symptoms will be required to have a negative covid test, seek an alternative diagnosis, or be out for 5 days before he/she can return to school. We encourage our families to continue to keep their symptomatic children home to either be tested or seek an alternative diagnosis. The district will continue to supply our families with home tests if requested. When your student is absent, we still need our families to call in their reason for the absence. If a student tests negative but still has a fever, the student must remain out until fever-free for at least 24 hours without using fever-reducing medication. Social distancing is not required but recommended if possible. Since we are no longer required to contact trace, we may begin a slow fade to returning to normal spacing and operations. I am not sure I want to take it away distancing 100% at this point. We will continue to assess our case numbers and make reasonable decisions around distancing. All other mitigation strategies will remain in place (increased ventilation, disinfecting, testing, quarantines for household contacts, etc.) for the time being and will be continuously assessed as we move forward into the "endemic." I just have to say (being respectful to all) that it was so nice seeing smiling faces today. The atmosphere is a welcome change to what we have been experiencing for close to 2 years. If you have any questions or concerns, please email
cgcovid@cgcsd.org
. Yours in service, Tom
Good evening, As many of you have heard, today Governor Hochul announced that as of this Wednesday, March 2nd, the state mask mandate for schools will be lifted. Starting Wednesday, masks will be optional for all students and staff at CG. Parents, please take the next few days to decide on whether you want your child to be masked at school. We will honor any decision that is made and will make sure to continue to provide masks for the students and staff that choose to continue. While this announcement may be a welcome relief for some, we also understand that for others it may be just the opposite. This is the first time since the pandemic started that parents have been given the choice and we ask that everyone be respectful of the decision that is by others in the best interest of their family. We are unsure of what will happen with the other covid mitigation strategies (distancing, quarantines, etc.) and will be sure to pass them along to you as soon as they are announced. I want to personally thank all the families of CG for your support over the past 2 years. These were trying times for sure and even though sometimes things didn't make sense and were frustrating, we were able to work through them respectfully. I will forever be grateful for the grace that you showed me, the Board of Education, and the staff. None of us were prepared for anything of this magnitude and I am so proud of how everyone handled it. Even though covid is probably here to stay (like the common cold), we have made it through the toughest of times and are stronger than ever as a community. Yours in service, Tom
Just a friendly reminder that Section V prohibits independent streaming of any Sectional contest. Anyone interested in watching our basketball games tonight or tomorrow can catch them at nfhsnetwork.com. Thank you in advance for your cooperation. GO CG!
Be sure to come out and support the Boy's Basketball team as they host East Rochester tonight at 7pm in a Class C Sectional Quarterfinal. Let's pack the stands! There is a $5 admission fee for all sectional contests.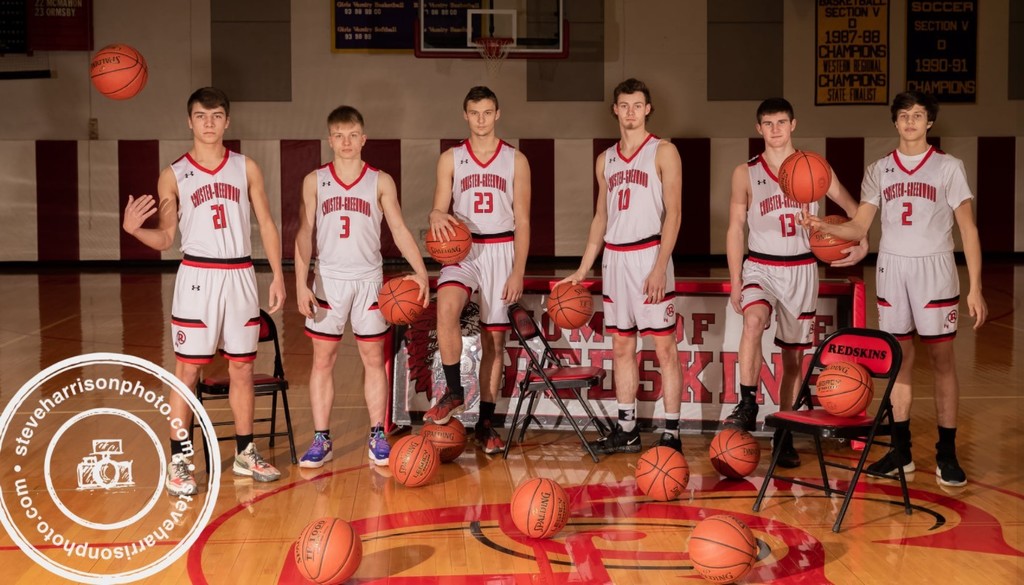 Good morning, Well, Murphy's Law has struck. The storm that came through last night was worse than forecasted. We have icy roads, downed trees, and some washouts. Canisteo-Greenwood is CLOSED today with a traditional snow day. Since I did not have the kids take the devices home, we WILL NOT have a remote day today. Have a great break, relax, and take care of yourselves. All the best, Tom
Good morning, When creating a school year calendar, there are days that are built into the schedule to accommodate for snow days. Depending on when Labor Day falls in September, some years we get 3 days and others as much as 5. This year was one of the latest Labor Days we have had in a while which only allotted CG 3 snow days this year. Unfortunately, we have used all our snow days for the 21-22 school year. With a few weeks left in February and at the risk of a snowstorm in March (which is not unheard of), CG has decided that for the remainder of the year we will be using the option of remote learning in the event I have to call a "snow day". After talking with my highway superintendents, we will use 2-hour delays when necessary but if a 2-hour delay will not work, our students will be attending school virtually that day. The day will look just like the days last school year when we would have to close for a brief time due to covid. The staff have been alerted that this is our plan moving ahead for this school year and are making the proper preparations. Here is what the day would look like: Elementary Students – students will have a set time for English Language Arts, Math, a time for independent work (reading, practicing math, etc.) and a time to check in with the teacher if needed. Each teacher will create their schedule and have it posted on SeeSaw. If a forecast does not look favorable, our students will be sent home with their devices the day before. High School Students – students will be following their bell schedule and attending classes virtually at the time of their class. The reason we have decided to take advantage of the remote day option is that if we had to use a snow day and did not attend school remotely, I would have to shorten a break the number of days I used (Winter, Spring, Memorial Day, etc.). I know that many of our families and staff have already made plans for those days off and it would not be fair to cut any of them short. Who knows, we may not even have to do this, but I just wanted to make sure our plan was communicated ahead of time. If I can use a few 2-hour delays and can get our kids here safely using them, I will do that. Based on a forecast, I will use our mass communication system to alert the families and staff to prepare for the next day. Yours in service, Tom
CG Covid Update: I will call today a day of small victories. For the first time in a long time, I was able to report ZERO covid cases to the state health department. This is a big deal seeing that I have been reporting school AND at-home positive tests to reveal a true number in the state reporting website for CG. As far as masking in schools, the Governor announced today that masks in school will continue through February Break and she will assess the situation the week we return. With New Jersey and Connecticut ending their mask mandate in school roughly the same time, there is a "very strong possibility" (her words) that we may see our kids and staff unmasked by March 7th if the numbers continue to approve. We are finally beginning to see some light at the end of the tunnel. Yours in service, Tom
Just a reminder that all county tournament games ($2) and sectionals ($5) have admission fees for spectators. Since CG does not typically charge for our games, we don't want anyone surprised when they arrive. Go CG!
Well, Punxsutawney Phil really didn't do us any favors by predicting six more weeks of winter. Due to the storm continuing through the night and into tomorrow morning, Canisteo-Greenwood will be closed Friday, February 4th. All extra-curricular activities will resume Saturday.
With a Winter Storm Warning looming and the uncertainty of the conditions throughout the day tomorrow, CG will be CLOSED Thursday, February 3rd. In addition, due to the length of the storm, CG will have a 2-hour delay Friday, February 4th. Conditions will be assessed with the highway supervisors early Friday morning. If you do not here from me Friday morning, we will have school on Friday after the 2-hour delay. Everything scheduled for after school today is still on. Stay safe and be well. Tom
Good afternoon, As you are aware, briefs were due to the appellate court from the state attorney on Friday morning regarding the appeal of the state supreme court ruling last Monday. While some are speculating a decision on a more long-lasting stay OR an overturning of the mask regulation, we may hear a decision tomorrow or we may hear one in a few weeks. Nobody knows when a decision will be rendered. You must know that there a few different things happening here. I know there has been a lot of confusion around the mandates and especially around February dates. Last week, Governor Hochul extended the public indoor masking mandate until February 10th. This date in not relevant to our mandate at school. The school's mask mandate was part of an emergency order prior to the start of school. The emergency regulation that empowered the State Health Commissioner to mandate masks at school is set to expire February 21st. The school mask mandate would end on that date UNLESS the NYSDOH rescinds the regulation before OR they extend it past February 21st. I know all these changes and conversations have been confusing and frustrating. We will have to wait to see what the appellate court decides but remember that whatever decision is made, it may not pertain to schools. Therefore, we will need to pay attention to exactly what they say about schools. Words cannot express how grateful I am for your continued patience. Yours in service, Tom