We strongly encourage you to re-visit the information on the high school webpage throughout the school year.
DANCE DATES: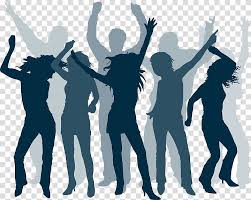 Homecoming Dance: October 4, 2019
7th-9th grade Semi Formal: January 31, 2019
SophHop: March 28, 2020
Jr/Sr Prom: April 25, 2020
Check out our C-G Varsity Football Team Coverage Online at http://wlea.net for audio only or on
Redskins Radio Network: http://tinyurl.com/thestarsstation for audio & video!
Go C-G Redskins!
REMINDER TO ALL STUDENTS, PARENTS/GUARDIANS:
The main entrance doors will open at 7:50 a.m.
Students who wish to attend breakfast should enter the cafeteria by using the upper Academy Street doors, near the fitness center. Breakfast (free to all students) is served from 7:30-7:55 a.m. All students should be seated in their first period class by 8:00 a.m. and will be dismissed at 3:00 p.m.
The AM BOCES bus will leave C-G campus promptly at 8:45a.m. EVERYDAY to transport students to BOCES Wildwood Campus. The afternoon BOCES students will leave C-G campus immediately following lunch @ C-G campus (11:35am).
(In the event of a 2 hour delay, the AM BOCES bus will leave C-G campus at 9:45a.m.)
REMINDER TO ALL PARENTS/GUARDIANS:
If your child is absent from school, please contact Mrs. Schaumberg for reported attendance, (607) 698-4225 ext. 2400 and briefly state your name, your child's name and the reason for absence. In addition, if your child is arriving late to school or having early dismissal, please make certain to have your child check in with Mrs. Schaumberg in the main office & provide a note to Mrs. Schaumberg to properly update attendance records. Should your child be arriving late to school from a doctor's appt., dental appt., etc., please make certain to send a note from the physician stating your child was seen in their office that day. This will help to accurately update your child's attendance records.

The yellow student/parent/contact form that was sent home in the August mailing should be reviewed, the necessary corrections noted, signed at the bottom of the form and then returned to the high school main office. Please send this form in ASAP so we can have the most recent information on file! In addition, if your information changes at any time throughout the year, please make certain to notify the main office staff so we can have the most up to date contact information on file as a way to communicate effectively with you!
BOCES students & Alt. Ed. students received form(s) in the August mailing requiring a parent/guardian signature. Please review, sign and have your child return the form(s) to the high school main office.
All students received a blue Health History form in the August mailing which should be completed, signed and returned to the nurse's office.
High School students will be provided with a shortcut link to the student handbook on their school issued laptop that contains the Code of Conduct, the Acceptable Use Policy, other district policies and other important information pertaining to the school year. This information will also be available on our high school website. Please make certain to review this information with your child and contact the High School Office with any questions.