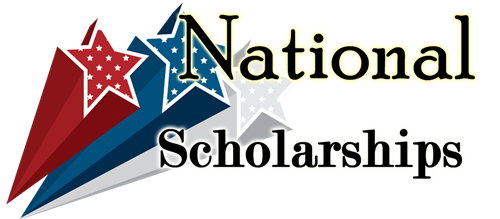 The following scholarship/award list is updated to the best of our ability throughout the school year. Availability, funding, eligibility requirements and due dates change from year to year and are available on the website and application links listed below. We have attempted to make this a bit more user-friendly by sorting into three categories: Local, State and National. The guidance office will also periodically place flyers in senior mailboxes and also utilize the TV message screen to alert students of upcoming deadlines. Please remember, there is an abundance of money out there for the taking! A bit of work may result in monetary rewards!
Resources & Scholarships for Homeless and Housing-Insecure Students:
https://www.publicservicedegrees.org/resources/higher-education-resources-for-homeless-students/
This page provides an extensive list of on-campus, community, government, and online resources that are dedicated to helping homeless and housing-insecure students. And as the title suggests, we also provide information on scholarships and other financial aid opportunities that can help offset the cost of tuition and housing.
The team at Study.com recognizes that students experiencing homelessness might have questions about applying for and attending college that might be difficult to find answers to. That's why we have recently developed a comprehensive college guide for students experiencing homelessness. Our goal is to inform them about critical information regarding their college education and share different resources that will help set them up for success. Our College Guide for Students Experiencing Homelessness offers in-depth information in several areas, including:
A guide to the McKinney-Vento Homeless Assistance Act and the Homeless Bill of Rights

A comprehensive list of resources for housing help, essentials assistance, health assistance, community support, and academic support

Information regarding FAFSA and scholarships available to students experiencing homelessness
Abbott and Fenner Business Consultants (http://www.abbottandfenner.com/scholarships.htm) - Annual scholarship available to those who have the desire and ambition to succeed. Available to all high school juniors and seniors who are currently registered in any accredited post-secondary institution.
AES Engineering Solutions (http://www.aesengineers.com/scholarships.htm) - Scholarships available to motivated high school seniors who will be attending a post-secondary educational facility.
AFT Robert G. Porter Scholars Program (http://www.aft.org/benefits/scholarships) - Scholarships available to students who are dependents of AFT members.
Alfred State Scholarships - For a complete list of available scholarships as well as detailed information, visit www.alfredstate.edu >Financial Aid > Scholarships
American Legion Auxiliary (http://www.deptny.org) - Multiple scholarships available to candidates who are children, grandchildren or great grandchildren of Veterans.
American Legion Richard M. Pedro Memorial Scholarship (2021Application) Graduating senior that is a child, grandchild, or great grandchild of a NYS Legionnaire in good standing or a child, grandchild, or great grandchild of a deceased NYS Legionnaire or a service member killed as a result of the war on terrorism including the World Trade Center, Pentagon, Iraq and Afghanistan. Submission deadline June 16, 2021.
Assemblyman James D Conte Memorial Academic Scholarship (ConteAcademicScholarship) Seniors who have demonstrated a GPA of 85 and above, Active in Community Service, Dedication to pursue and complete a higher education degree, demonstrates financial need. Application deadline is Friday, March 29, 2019.
Assemblyman John J. Marchi Memorial Athletic Scholarship (MarchiAthleticScholarship.docx) GPA of 85 and above, active in Community Service, Dedication to pursue and complete a higher education degree and demonstrates financial need. Must be involved in an organized sport. Application deadline is Friday, March 29, 2019.
Association of Fire Districts of the State of New York, Inc. "Ned Carter" Scholarship (NedCarterScholarship) - Applicant must be related to a firefighter or be an Explorer/Junior Member in a fire department or fire district that is currently a paid up member of the Association of Fire Districts of the State of New York and who is attending a two or four year college upon graduation. Four, one-time $1,500 scholarships will be awarded. Postmarked no later than Saturday, February 20, 2021. Packets can be picked up in the High School Guidance office or printed here.
Beatrice L. Williams Scholarship Fund - (InformationalFlyer) (BeatriceWilliamsApplication.pdf) - Graduating high school senior who has been accepted in any of Alfred State's degree-granting programs. Applicant must also complete first semester at Alfred State in good standing to receive second-semester funding. Application due April 1, 2019.
Beauty & Wellness Scholarship:(www.skincareox.com/scholarship/) $500 quarterly scholarship offered September 30, January 1st, March 31st & June 30th every year to a graduating High School Female Senior planning to attend a 4 year, 2 year, vocational, or technical school in the US. All disciplines and GPA's can apply.
Certa Law Personal Injury & Wrongful Death Scholarship - The Certa Law Personal Injury & Wrongful Death Scholarship is an award for any current or soon-to-be undergrad who have had their life altered due to a bodily injury from an automotive or pedestrian accident, be it their own injury, that of a loved one, or an influential individual. $1,000 Scholarship For Those Affected By Life-Changing Accidents. More information here: https://www.certalaw.com/certa-law-personal-injury-wrongful-death-scholarship
CGTrader: High School senior with a minimum 2.5 GPA undergraduate or graduate student. Deadline for submission is June 1, 2017. Submit online application @ https://www.cgtrader.com/scholarships.
Cirkled in - Earn a $2500 Scholarship! Apply to this CASH scholarship to any educational need, from books to tuition. No lengthy essay, no income requirements, and no minimum GPA. It's open to ALL. ScholarshipInformation Scholarship deadline is June 30, 2021.
David Gordon Law Firm Scholarship - (DavidGordonLawScholarship) Essay or video on the following topic " Have you or someone you know been affected by drunk driving? In what ways has it made or would it make you a safer driver? Deadline for submission is February 28, 2021.
Elevate Women in Technology Scholarship – Awards $500 in scholarships to high-achieving, high school women who aspire to use a career in technology to change the world. Scholarship information: (https://calvinrosser.com/scholarships/women-in-technology) for complete details. The application deadline is October 1, 2021. Winners will be announced on October 31, 2021.
Elks National Foundation Scholarships - The Elks National Foundation awards $2.9 million in college scholarships to a total of 500 high school seniors nationwide through its Most Valuable Student scholarship contest. Visit https://www.elks.org/scholars/scholarships/mvs.cfm for complete details. Application Deadline 11/5/2019.
Faith Hope And Love Jesus, Inc. College Scholarship - Open to childhood cancer and blood disorder survivors, who are pursuing post-secondary education at a college or university within the United States. $500 scholarship. Deadline: 05/01/21. ( ScholarshipInfo)
Horatio Alger Career & Technical Scholarship Program (http://scholars.horatioalger.org/) - Graduating senior with plans to enroll at a community college for the first time by Fall 2020; Exhibits a strong commitment to pursue and complete a career or technical program at an accredited non-profit community college in the United States. The Horatio Alger Scholarship application will open on August 1 and close on October 25. Valued at $2,500.
Injurycalltoday.com Entering the medical field? One-time scholarship of $1,000. Must be attending a 4-yr college/university or 2-yr community college for Spring 2020. Incomplete or late applications will not be accepted. View the scholarship and other pertinent information here: https://www.injuredcalltoday.com/#scholarship-application Deadline June 30, 2021.
LendingTree (http://www.lendingtree.com/about/scholarship) - Graduating seniors with a 3.5 GPA or higher must submit a 30 second video that answers the question - What is your plan for paying for college? The winner of the scholarship will receive $2,500!
Lockheed Martin Vocational Scholarship Awards up to $6,600 to as many as 150 recipients each year. (LockheedMartinScholarshipApplication_Information) The deadline to apply is March 11, 2021.
Manning & Napier Scholarship Program (ManningNapierInformation) - Two scholarships will be awarded to Current sophomore or junior at an accredited 4-year college/university, planning to pursue a career in the investment management industry. Applications must be submitted before February 28, 2021.
Mary Bowman Arts in Activism Award - This $5,000 award is intended to support one young artivist (27 years of age or younger) each year who exemplifies Mary's passion for the arts as the vehicle for their own HIV/AIDS community activism and expression. Deadline: 07/15/21. (MBowmanInfo)
Mesothelioma Help Cancer Scholarship - (www.mesotheliomahelp.org/scholarship) Have you been impacted by cancer in some way? Maybe interested in a medical career? There are 4 prizes, ranging from $2,500 for 1st place to $500 for fourth place. Click on link for more information. Deadline for submission is July 20, 2021.
New York Credit Union Association - NewYorkCreditUnionAssociation2020 Eligibility: Must be a member in good standing of a participating New York credit Union; College-bound at time of application; Attending college for the first time in fall of 2020; Enrolled in either two or four year accredited education institution; Funds awarded must be used before January 31, 2021.
OppU Achievers Scholarship Application Must be enrolled full time in High School and possess a CPA of at least3.0. Provide a 500 words essay. Four deadlines Sept. 30, Dec. 31, March 31, and June 30th.
PB&J Scholarship - Have you experienced challenges in your life? Do you have the drive to succeed? Open to college-bound seniors attending an accredited 2-year or 4-year college in Fall 2020. Potential scholarship of $500-$1,000. Priority deadline: May 31, 2021. (PBandJScholarship)
Pedro Zamora Young Leaders Scholarship - The Pedro Zamora Young Leaders Scholarship spotlights and supports young leaders who carry the torch of activists like Pedro in ways inspired by their own passions, insights, originality, and conviction. $5,000 scholarship. Deadline: 07/15/21. (PZamoraScholarshipInfo)
Recruited Preps - the leading college athletic recruiting platform is awarding a $2,000 scholarship to a top student-athlete looking to play at the next level. https://underrecruitedprep.com/scholarship
Redfin's Scholarship https://www.redfin.com/resources/scholarship Must be a legal US resident, Eighteen years of age or older, graduating High School, Cumulative unweighted GPA of 3.5 or above.
Rosen & Ohr Scholarship: Click link for more information. (www.rosenohrlaw.com/scholarship) Write an essay explaining in detail how a serious accident involving you, a family member, or a close friend has impacted your life. Deadline: April 15, 2021.
Scholarship Buddy - The flagship website in the Scholarship Buddy Network of sites. We serve over 4 million users each year and have enjoyed widespread positive feedback from Scholarship Providers, Teachers, Guidance Counselors, Principals and, most importantly, Students. We focus on providing scholarship information to high school and college students in the United States. We pride ourselves on having the most in depth information available to students, as it pertains to scholarship programs and scholarship application deadlines across the country. For more information, click here: (https://scholarshipbuddy.com/scholarships) Additionally, we provide a free service to non-profit organizations, colleges, universities, and private companies that are interested in offering students scholarship opportunities.
STOP THE BLEED® National Scholarships - Amount: $500 – $3,000. There are two sets of National Scholarships: One set of scholarships is based on a video submission and a second set of scholarships is based on an essay submission. (StopTheBleedNationalInfo)
STOP THE BLEED® Frontline Families Scholarships – These $1,000 scholarships, sponsored by Z-Medica, Stop the Bleed Coalition, and Amp Your Good, are open to high school students who have a parent or guardian who has been on the frontline this past year. Deadline: 05/08/21. Students can also apply for the STOP THE BLEED® National Scholarships. (FrontlineFamiliesInformation)
SuperMoney: Must meet the following criteria: Be enrolled full-time in high school as a senior or at least part-time in college, graduate, professional, trade school, or coding bootcamp; Have a cumulative GPA of at least 3.0; Be a permanent resident or a U.S. citizen; Upload an unofficial transcript or an enrollment verification document. All information and essay submissions should be submitted at https://www.supermoney.com/scholarship
US Army-Pro Football Hall of Fame Award for Excellence Program (2018 Application) Must be a current, active member of school athletic team holding a GPA minimum of at least 3.5 , Must be involved in the community. Deadline January 12, 2018.
Washington Crossing Foundation Scholarship (http://www.gwcf.org) - For students planning careers in government service. Application deadline January 15, 2022.
Wendy's High School Heisman Award (http://www.wendysheisman.com) - Available to high-achieving senior athletes that excel in the classroom, on the field and within the community. Phase 1 of application due Oct. 20, 2020.