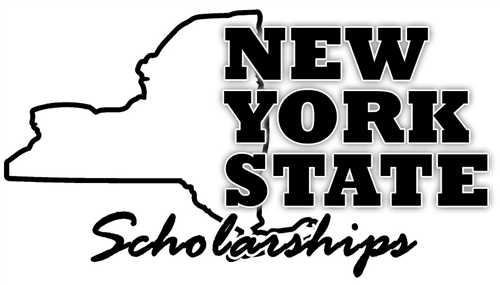 The following scholarship/award list is updated to the best of our ability throughout the school year. Availability, funding, eligibility requirements and due dates change from year to year and are available on the website and application links listed below. We have attempted to make this a bit more user-friendly by sorting into three categories: Local, State and National. The guidance office will also periodically place flyers in senior mailboxes and also utilize the TV message screen to alert students of upcoming deadlines. Please remember, there is an abundance of money out there for the taking! A bit of work may result in monetary rewards!
Resources & Scholarships for Homeless and Housing-Insecure Students:
https://www.publicservicedegrees.org/resources/higher-education-resources-for-homeless-students/
This page provides an extensive list of on-campus, community, government, and online resources that are dedicated to helping homeless and housing-insecure students. And as the title suggests, we also provide information on scholarships and other financial aid opportunities that can help offset the cost of tuition and housing.
The Excelsior Scholarship - Please note that the COVID-19 pandemic has dramatically reduced state revenues and the processing of new applications is pending on Federal assistance, which has been delayed since April. Excelsior Scholarship awards may have to be reduced and/or prioritized for current recipients as provided for under the program. Click here for details: 2020-21 New York State Excelsior Scholarship application.
Ned Carter Memorial Scholarship - Applicant must be related to a firefighter or be an Explorer/Junior Member in a fire department or fire district that is currently a paid up member of the Association of Fire Districts of the State of New York and who is attending a two or four year college upon graduation. Four, one-time $1,500 scholarships will be awarded. Postmarked no later than Saturday, February 20, 2021. Packets can be picked up in the High School Guidance office or printed here. (2021NedCarterApplication)
FASNY / Firemen's Association of the State of New York (http://www.fasny.com/awards/) - Applicant must be actively participating as a volunteer firefighter or junior firefighter or participate in a volunteer EMS program. Must be a member in good standing with FASNY or have a parent/legal guardian who is a member. Application must be postmarked or electronically submitted by 3/15/2021.
John F. Finn Memorial Scholarship Program - (2021JohnFinnScholarshipApplication) 5 scholarships, $2,000 each to students with parents currently a member in good standing of Council 82, and must have maintained an overall average of 74 or above for the last six (6) semesters. Application must be postmarked by March 31, 2021.
Genesee Valley Chapter of the New York Water Environment Association - (NYWEA GVC2021StudentApplication) 2 scholarships, $2,500 each to students enrolled in an environmentally-related program in a two-year or four-year college or university. For more information: (Instructions). Application deadline May 31, 2021.
Gift of Sight New York State Grand Lodge Foundation, Inc. (2020Application) Recipient must be a current high school senior. Application deadline is April 30, 2020.
Matthew R. Row Scholarship Foundation - Graduating seniors who have lost a parent or guardian. Scholarship amount of $2,500 toward their college tuition. Application can be found at (www.runforrow.org)
New York Conference of Italian-American State Legislators Scholarship(s) - Press Release (2016 Academic Application) - Graduating seniors w/GPA of 85 and over, dedication to pursue and complete a higher education degree, active in community service and extracurricular activities.
New York State Law Enforcement Officers Union, Council 82 (Council82Application) - Graduating senior who will attend institutions of higher learning beyond high school in the coming year whose parent(s) is/are member(s) in good standing of Council 82. (Council82 Instructions) Deadline March 31, 2021.
New York Water Environment Association Inc. Scholarship Apply here: (2021Application) - Graduating senior who will be enrolled in an environmentally related program in a four year college. For Scholarship information: (Details here) Deadline February 26, 2021.
NYS Troopers PBA Scholarship Fund - (2019Application) 25 scholarships will be awarded. Graduating senior must me child/step-child of PBA member (active, retired and BCI Associate members) in good standing. Read more about scholarship guidelines here. (Signal30Instructions) Application Deadline June 15, 2019.
Pat Hynes Memorial Scholarship by NAWIC Greater Rochester Chapter #314 - (3) $1,500 scholarships annually to a high school senior entering full-time schooling in a construction-related field or a female entering a training or similar program in the trades. Application deadline is May 14th. To apply: ApplicationInfo
Quentin Smith Sr. Memorial Scholarship - The 7th District of NY Sons of The American Legion will award a graduating senior that resides in Cayuga, Livingston, Monroe, Ontario, Seneca, Steuben, Wayne or Yates County. Scholarship amount of $500. Applications must be postmarked by May 1, 2021. (QS Info and Application).
RDGA Foundation, Inc. Application and information here: (https://www.rdga.org/foundation/scholarship-program/2020-scholarship-aplication.html) - Graduating seniors who have been accepted for admission as a full-time student in an undergraduate program at an accredited college/university. Preference will be given, but not limited, to applicants enrolled in golf-related fields of study, such as Agronomy, Turf Management, Professional Golf Management, etc. Application deadline May 1, 2020.
ScholarshipBuddy - Focuses on providing scholarship information to high school students in the state of New York and other areas. For more information, click here: (https://scholarshipbuddynewyork.com/scholarships)
Signal30 Scholarship - The Allegany County Deputy Sheriffs Association has partnered with NY State Troopers Signal 30 Foundation to offer ONE $500 scholarship. See guidelines here (guidelines). Student DOES NOT need to be a child/step-child of NYS Trooper to apply. (Application) Application deadline is June 15, 2019.